Coming Soon! New Card Design
Please Note: Due to our Visa Credit Card Program Conversion taking place on November 10th – 13th, new credit card applications are being accepted and processed, however your new Visa card will not be mailed or available for use until after November 13th. If you have any questions regarding applying for a Visa, or if we can assist you with an alternate loan product between now and November 13th, please contact us for assistance.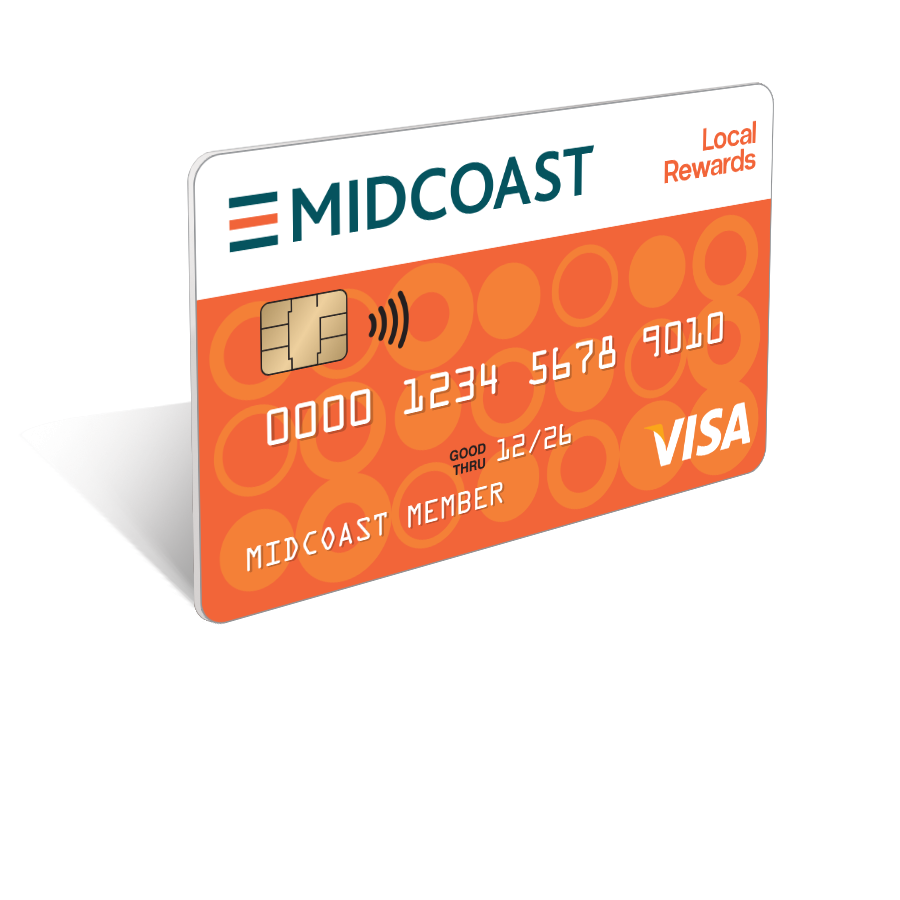 Rewards with every swipe
Whether you're in Mid Coast Maine, or away, there are points to be earned!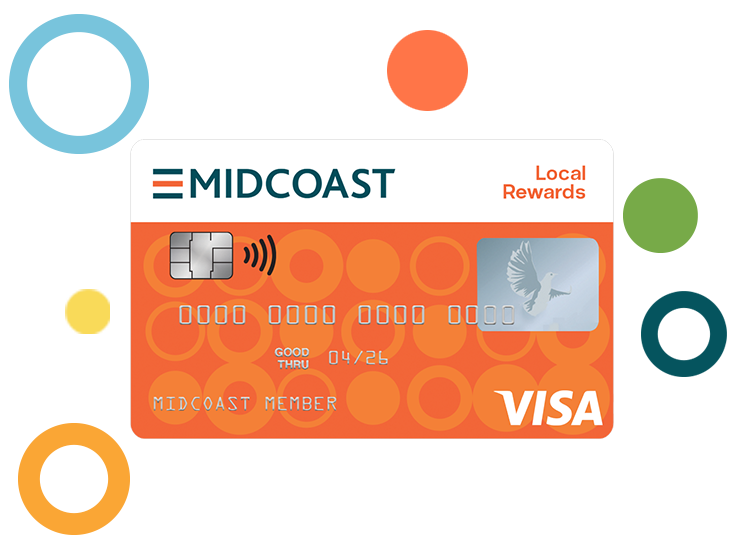 Coming Soon! New Card Design
We are pleased to announce an upgrade to our credit card program taking place on November 13, 2023. This upgrade includes a new look, enhanced security features, seamless integration with your Midcoast account, and other program enhancements.

Rewarding you and local businesses, too
There is no cost to a local business wishing to be a part of the 321 Local Rewards Program. The business is required to accept Visa® credit cards as a form of payment. If you frequent a business that you would like to receive 3x rewards at, encourage them to join!
PERKS Visa® Features
Get rewarded for supporting your local economy with our PERKS Visa® Credit Card!
Earn TRIPLE points when shopping at local participating businesses, DOUBLE points when buying gas, groceries, and recurring transactions, and SINGLE points on all other purchases.
Variable interest rate
25 day grace period on purchases
ID protection with Norton Lifelock
Earn 1-3 PERKS Reward points for every $1.00 you spend
No annual fees
No balance transfer fees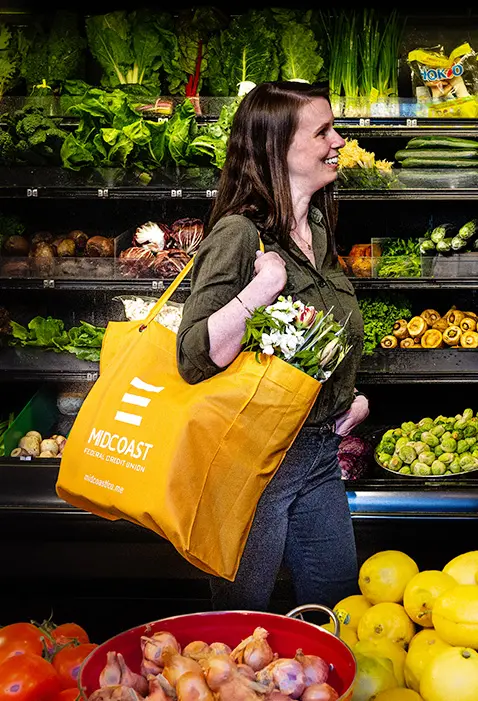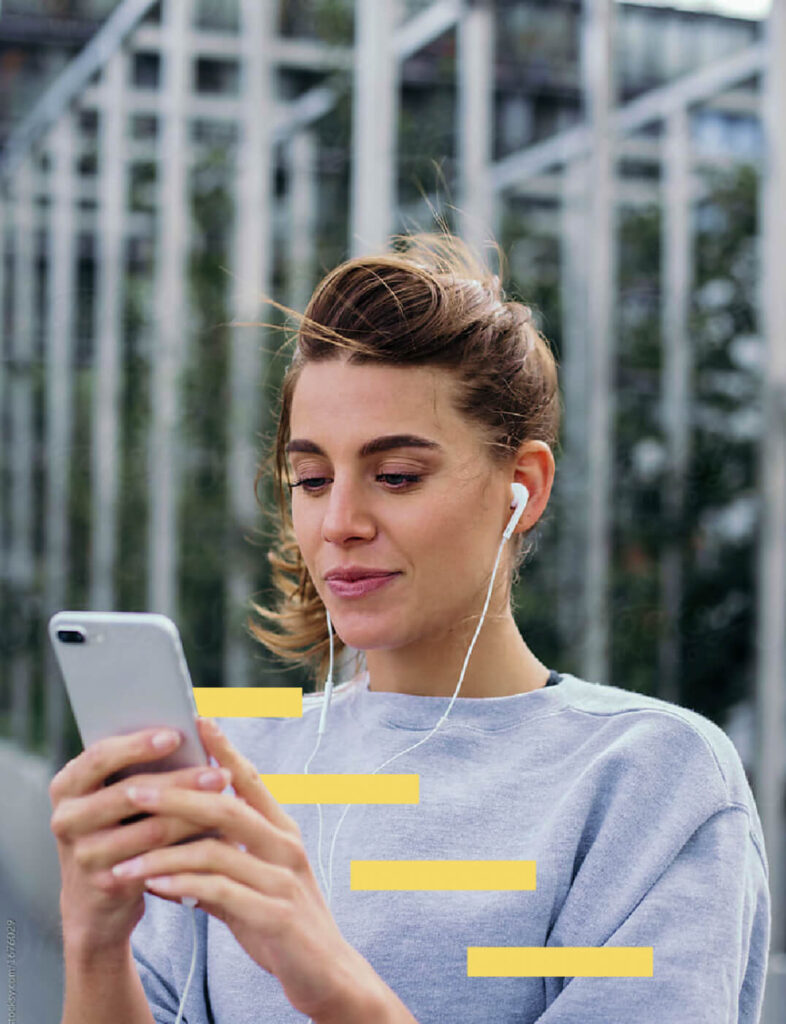 Visa® Secure Remote Commerce
Shopping online is fun, but can become a hassle when it's time to pay. Visa® Secure Remote Commerce is a digital payment service that makes online payment just as easy as shopping online. You can use it anywhere Visa® Click to Pay is accepted. On the go? Visa® Click to Pay is available on your tablet, smartphone, or home computer.
Simple – Add any major card to enroll. Then pay with Visa® Secure Remote Commerce.
Fast – Skip typing in your card and shipping information every time.
Secure – Shop worry-free. Your information is stored behind multiple layers of security.
We invite you to transfer your high-interest balances!
Consolidate your debts from high-interest cards into one payment with your PERKS card. There's no balance transfer fee!
Need a boost to your credit limit?
If you're looking to improve your credit utilization ratio, or you're considering a big purchase, a credit limit increase may be beneficial.
With Midcoast, you're always connected
Interact with us and manage your accounts in all the ways that work best for you. Our Digital Banking platform has the same look, feel, and functionality across all of your devices: computer, tablet, and mobile device.