Welcome to
the Coast!
Discover the Midcoast difference! Midcoast Federal Credit Union is headquartered in Freeport, Maine. We offer simple and effective financial services and education for the hardworking people and businesses in Cumberland, Sagadahoc, Lincoln, Knox, and Waldo Counties.
Featured Rates
AUTO LOANS
5.49%*
APR as low as
Peak Money Market
2.10%*
APY as high as
Share Certificate Special Offer
4.90%*
APY as high as
Shop Local and Earn
3X Points
with the LOCAL REWARDS Visa card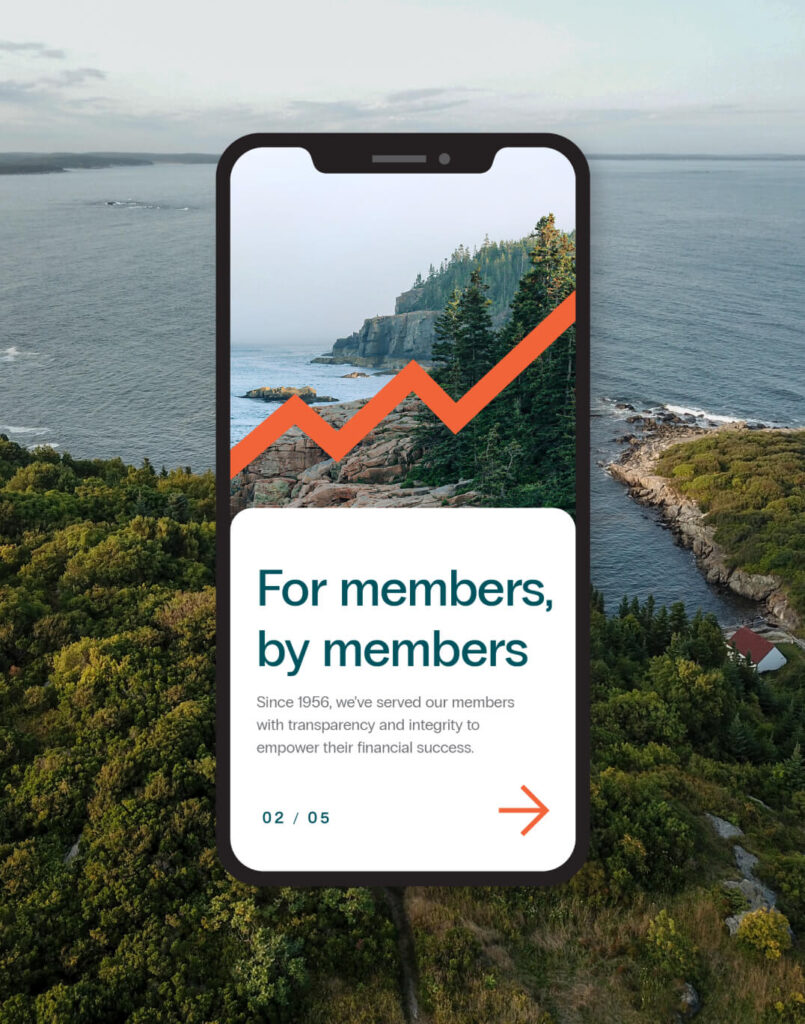 Member Owned Journey Optimized
Our knowledgeable team is at the ready to help you achieve your desired lifestyle, through financial products and services individualized for a lifetime of success. Open your account online or come see us at any of our five locations. Let's get started!
What our members say
I've been banking with Midcoast for over five years and the team there is top notch! Their attention to the needs of their members and their willingness to make things work for you is unparalleled. I have a great rapport with Madison and Rhonda and they really make me feel like I matter. I recommend Midcoast to anyone and everyone in the market for a new banking institution.
– Joseph O
What our members say
Brunswick is my favorite branch to visit!! They all go above and beyond to make sure that my needs are met. Melissa makes me feel really comfortable when I do my cash deposits.
– Brooke B
What our members say
I love going to the Brunswick Branch, Lindsie is always so friendly and welcoming. The Bath branch is also very nice.
– Willie C
What our members say
Madison and Amanda are so responsive, polite, friendly, and professional. I was approved for a personal loan and had the money in my account in 24 hours. I am beyond impressed. Thanks again!
– June K
What our members say
I wanted to say how easy and great it was to work with Katie to refinance our home mortgage. I know she and others are incredibly busy with lots of refinances right now, but she always replied promptly and in an incredibly upbeat, positive way.
– Beth C
What our members say
A heartfelt THANK YOU to Kathy for the timely manner my claim was processed in.  I've never felt more "taken-care-of" or felt I could trust my financial health as I have with Midcoast.  I appreciate you!
– Dave C
What our members say
Krista really saved my day with her knowledge and helpfulness.
– Donna M
What our members say
Personable, efficient, and good-humored services. Always appreciate the superior customer service by folks here.
– Ingalil V
What our members say
Midcoast FCU is very easy to work with.  They all greet you by your first name with a smile as soon as you walk through the door.  Reeva made the loan process easy and simple.  Very pleased and a happy MC FCU customer.
– Jay B
What our members say
Ashley at the Bath branch was AMAZING! She was extremely helpful and VERY patient in helping me set up my new account…THANK YOU!
– Judy L
What our members say
Amanda is so professional and helpful …  We have had the money in our account in a matter of hours each time we have needed a loan.  We refinanced our car and went from 12.9% down to 4.75% at MFCU!!  We feel so grateful to have MFCU in our community.
– June K
What our members say
Frances made our car-buying experience amazing!  We couldn't have asked for a better loan officer.  We look forward to working with her in the future.
– V Knowlton
What our members say
Kat got my loan turned and perfected on a Friday afternoon, far past when one could expect to have the lights on and the door open.  1st class folks, and a great argument for continuing to bank with you. 
– PB
What our members say
Reeva goes above and beyond for her members. She always has the biggest smile, and can make even the most daunting loan application seem easy as pie. 
– Nathan C
What our members say
Madison helped me get a recent auto loan. She was excellent! She then crunched some numbers and she talked me into refinancing my home loan, and bundling in my credit card debt to boot!…She has initiated changes in our overall banking that will save us thousands of dollars over time.
– Vance B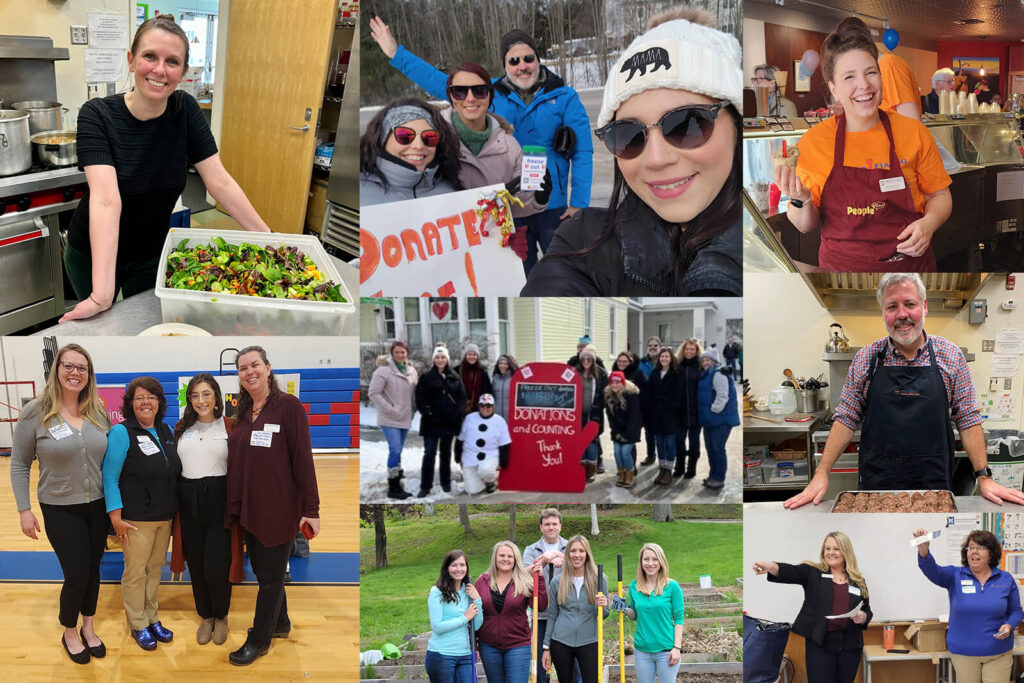 Locally present
We're making a difference! In 2022, Midcoast FCU employees served a total of 3,064 VOLUNTEER HOURS across Mid Coast and Southern Maine. From cooking meals for Freeport Community Services' free lunch program to running the Disc Golf game for Bath Winterfest, our employees are locally present in our communities!
Enjoy the convenience of Digital Banking
Whether using your desktop computer or on the go using your phone, Midcoast's Digital Banking application offers the same smart, self-service features across all of your devices.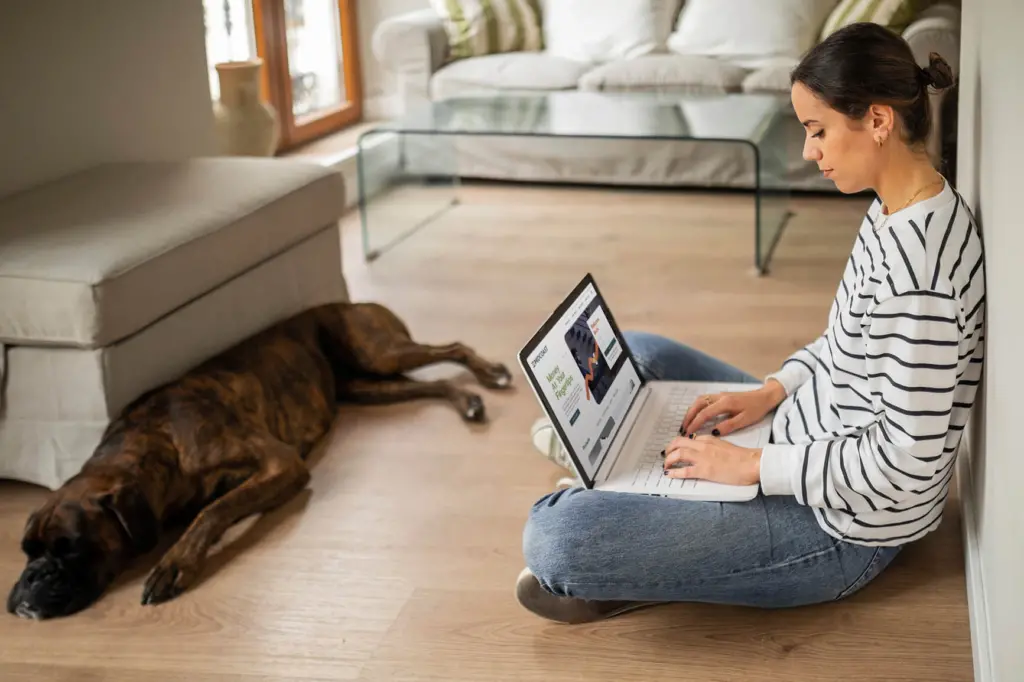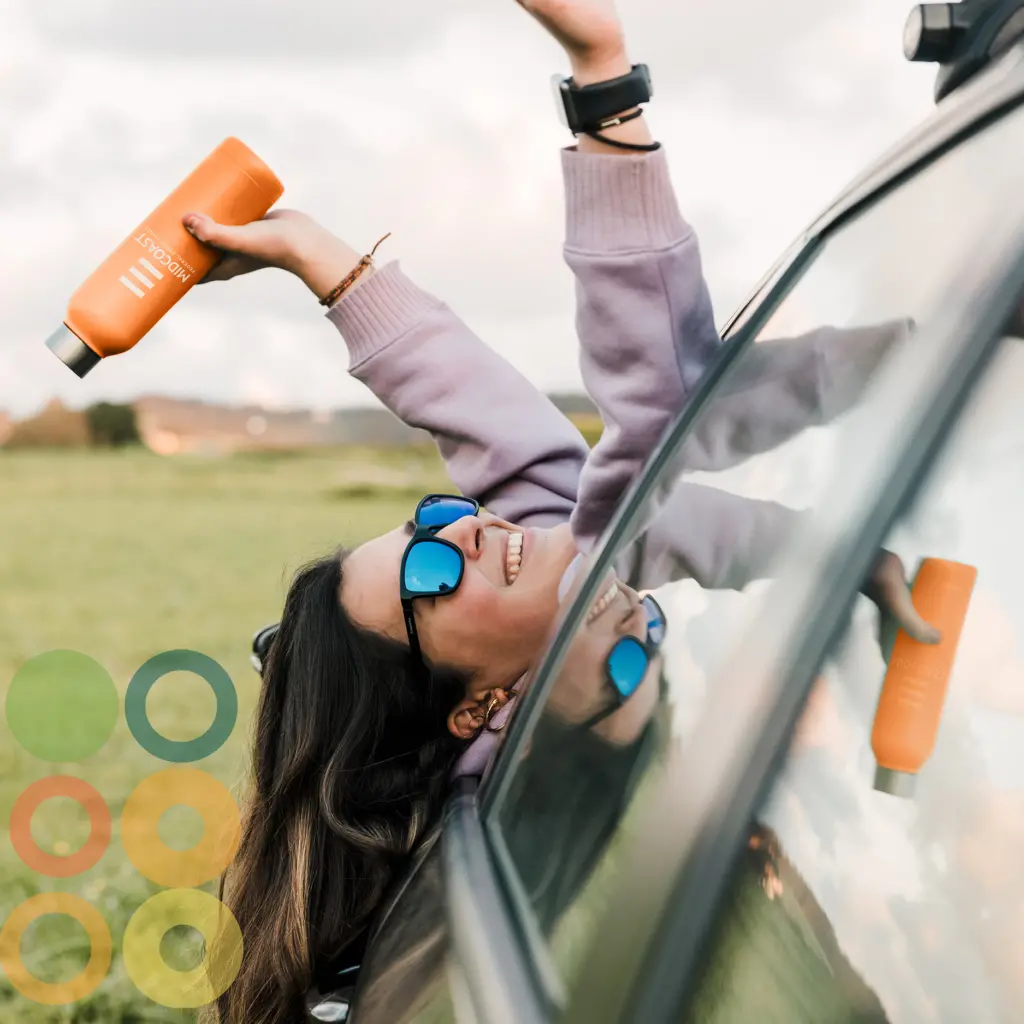 FEATURED PRODUCT
Find a car and get it financed all in the same place! We've made it so easy.
Use our FREE "Auto Finder" tool to search a local dealer's inventory for your perfect vehicle, then apply online to get pre-approved for the auto loan. It's that simple!
Not a member yet?
You can join online!
It takes just about 10 minutes to apply! Open an account online anytime.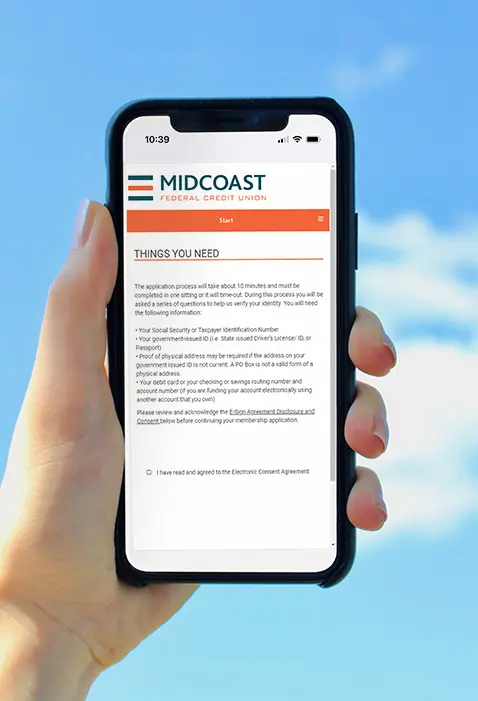 Find a branch
MFCU serves Mid Coast Maine from branches in Freeport, Brunswick, Bath, Edgecomb, and Thomaston. We are also a proud member of the CO-OP Shared Branching Network which allows you to use over 5,700 credit union locations nationwide to access your Midcoast accounts. Whether you are traveling in-state or across the country, MFCU is with you!