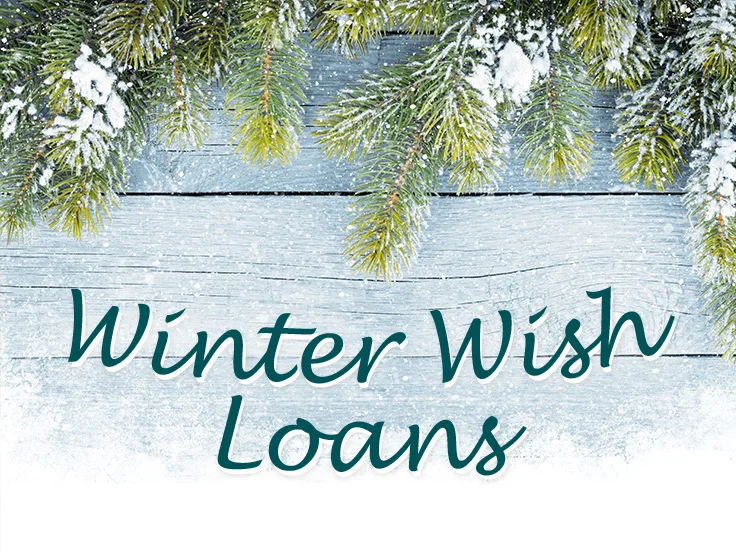 Make your wish come true!
Winter Wish Loans are NOW available!
What's your wish… home heating, travel, or holiday gift giving? A Winter Wish loan can help!
Rates as Low as 6.25% APR*
Borrow up to $5,000 for a 1 Year Term!

Apply online for instant approval or speak with one of our knowledgeable loan officers to get started!
*Annual Percentage Rate. All loan applications are subject to credit approval with qualifying rate and payment information determined by the applicant's credit criteria. The promotional rate of 6.25% APR is for best qualifying credit applications and not all applicants may qualify for this rate. The estimated monthly payment of $86.41 per $1,000 borrowed is for the lowest promotional rate of 6.25% APR for $5,000. Additional terms and interest rates available based on qualifying credit. Terms and conditions of this offer are subject to change without notice.  For additional information Contact Us or call 1.877.964.3262.
Not a member yet? You can join online!
It takes just about 10 minutes to apply! Open an account online anytime.