Deposit checks with your phone!
Enjoy the convenience of depositing checks electronically, using the camera on your phone. It's safe, secure, convenient, and FREE! Follow the directions below to get started with your specific device.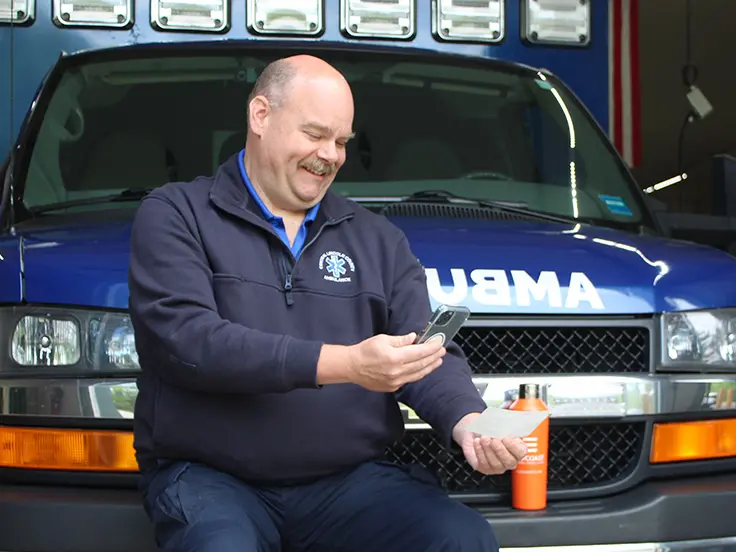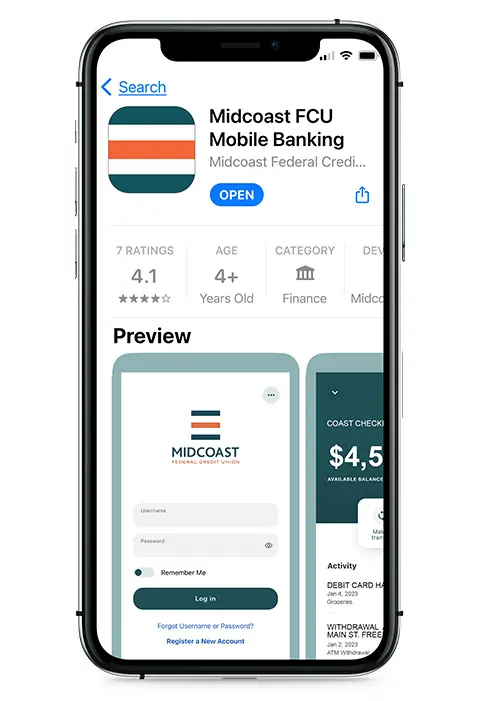 Download the MFCU App to get started!
From desktop, to tablet, to mobile phone, Digital Banking is a secure platform to manage your accounts on the go.
Instructions
Self enroll in Midcoast FCU Digital Banking
1. While in Digital Banking, use the menu and select "Transfers & Payments"
2. Tap to select "Mobile Check Deposit"
3. Checks deposited must be endorsed on the back with:
"For Mobile Deposit Only" or "FMDO,"
Your account number
and your signature
4. Click "Got it, Let's go"
5. Use the drop menu to select your intended account (Checking/savings)
6. Enter the deposit amount
7. Tap the button for the front check photo and enable access to your camera
8. Center the check on a dark surface with ample light and the photo will snap automatically.
9. Repeat the photo for the back of the check
10. Tap to submit the deposit.

Mobile Check Deposit is subject to credit approval. Checks deposited through Mobile Check Deposit will be held a minimum of 2 business days. Please contact us with any questions.
Not a member yet? You can join online!
It takes just about 10 minutes to apply! Open an account online anytime.